Belden's unique 'hybrid' pin & block type needle-bearing design combines the higher torque capacity of friction-bearing (pin & block) joints with the needle-bearing's ability to continuously operate at higher speeds with less wear, and lower backlash. It is better suited for high side-loads and operating angles than the cross & bearing style joints.
Features:
Outside Diameter:  0.75"- 2.50" [19-50 mm]
Operating Speed: up to 6000 RPM
Operating Angle: up to 45°
Near-zero backlash, low friction & wear
Needle bearings lubricated for lifetime of the joint
Yoke Material: high-grade alloy steel
Material for Pins & Blocks: high-grade alloy steel, hardened and precision-ground
Hub ends available with several standard bore configurations (plain bore, keyway, hex- and square bore)
Available as Double Joint and Telescoping Drive Shaft on request.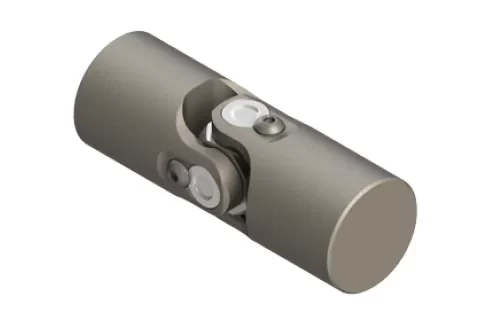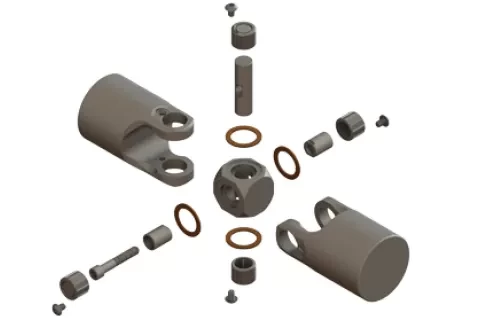 Torque Values by Outside Diameter
| Nominal OD (in) | Max. Operating Torque Lb-in [N-m] | Ultimate Torque Lb-in [N-m] |
| --- | --- | --- |
| n/a | n/a | n/a |