Our Products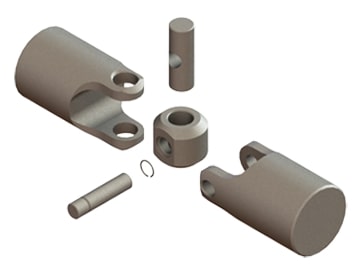 Standard universal joints, built with blocks and large & small diameter pins.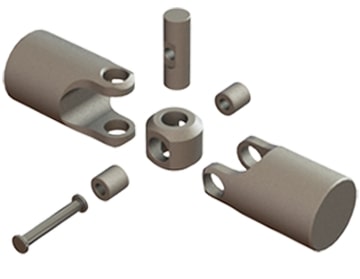 For high-torque applications, built with long & short pins and rivet or cap screw.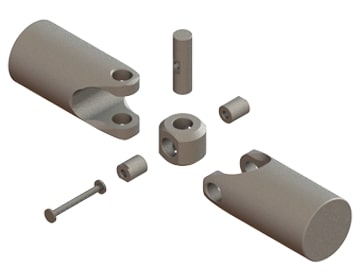 Reinforced yokes, pins & blocks for extreme torque requirements.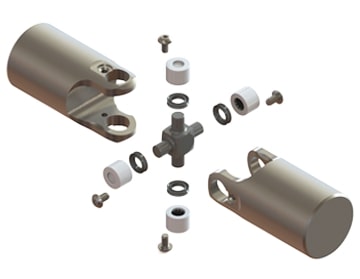 Cross & Bearing design enables continuous operation at high RPM.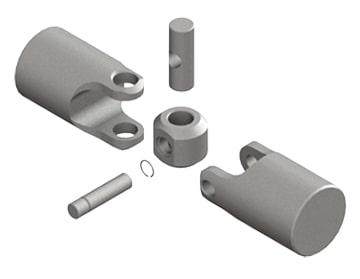 Standard or specialty stainless joints for corrosive or sterile environments.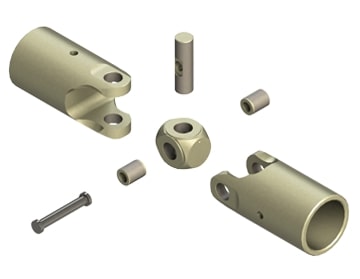 QPL approved specialty joints; meet or exceed MIL-DTL-6193 standard.
High Quality Universal Joints and Drive Shafts
---
Belden Universal is an AS9100D certified manufacturer of high-quality standard and special-purpose universal joints and drive shafts (also called cardan joints and shafts.) Advanced design capabilities, technologies and innovative manufacturing processes ensure that Belden's products meet even the most complex application criteria. Unique materials, finishing process, testing capabilities and quality compliance programs (e.g. RoHS, REACH and DFAR) are a few of Belden's key differentiators. Customizations include an array of hub configurations or the complete redesign of joints for special applications.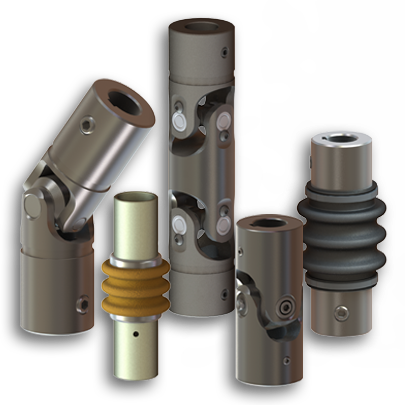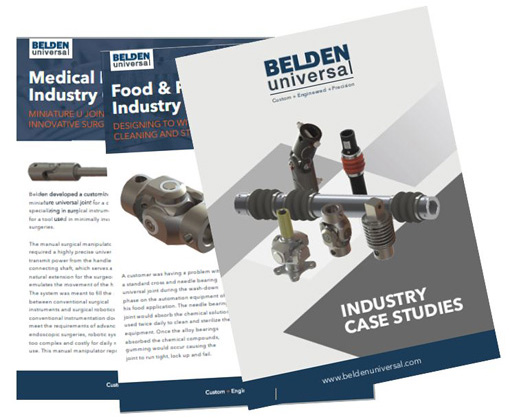 The Resource Center
---
See how Belden Universal's wide range of products can benefit your business and industry. Read case studies, watch tours of our facilities, or dive into the technical specs of our offerings.
Interested in Our Products?
The Belden Difference
---
Belden Universal relies on innovative approaches throughout its custom solution development, production, and operational processes. Progress through innovation is what sets Belden apart from competitors; by enabling the delivery of new solutions, resulting in higher quality products, faster delivery times, and cost savings to the end-user.
President
Specialty Vehicles Supplier

"Belden does an excellent job of working with customers both on meeting delivery needs and developing new products. Very impressive team of people."
Partner
Parts and Service Center

"Always a pleasure doing business with the folks at Belden!"
Senior Design Engineer
Food Processing/ Packaging Company

"The couplings are bullet proof and spot on dimensionally. Very good product."
Senior Buyer
Industrial Machines Manufacturer

"We only purchase a couple of SKU's from Belden. With that said, we are treated as if we were in the top 20% in sales volume with Belden."